GO TEXAN
Everything Is Better in Texas – Even the Gardening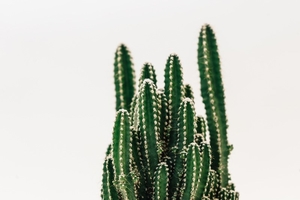 Everything is bigger in Texas! From its food, culture, design, and landscapes, Texas is a tremendous inspiration to many across the country. Are you looking to Texas up your home, garden, deck and more? The San Antonio Fall Home and Garden Show has an entire "Go Texan" section that will inspire you to bring the Lone Star state into your space. Just to give you a taste of the action, here are three great seminars that will teach you tips that will help your garden thrive!
Installation of Drip Irrigation - Whether you are from Texas or are just passing through, there is one thing we can all agree on – the weather is extreme and changing! From wet springs, hot summers, short falls, and sometimes blisteringly cold winters, gardeners have a lot on their plates to be successful. Luckily, the experts from Bexar County Master Gardeners have you covered when it comes to watering everything from your flowers to your vegetables. Particularly, they will discuss the advantages of installing a drip irrigation system, which they claim is the easiest, most efficient, and most reliable way to deliver water to your garden. Come check out how to keep your flowers growing and your fruits tasty during even the driest times in Texas.

Succulents and Plant Care - We all know that succulents can be great plants in Texas because of their resilience to heat and water shortage, but how do we care for these and other plants in our gardens to make sure they remain healthy and beautiful in the long-term in our Texas climate? Knowing how to care for the plant life in your home or garden is a great way to save money and maintain beauty over a long period of time.

Texas Gardening Tips - You can have a green thumb or just be getting ready to plant your first garden, but you must check out this seminar before you plant anything in Texas. Texas has a climate that is comparable to none and based on what part of Texas you live in; your climate will be different from a fellow Texan living on the other side of the state. Join a master gardener as she shares insight into the challenges caused by our tough climate and discusses ways to overcome them.
These talks and other exhibits are waiting for you – and get ready to shop and browse the Go Texan section of the San Antonio Garden Show for all things Texas that will be sure to spruce up your home and garden! Get ready for some fun and learn a little bit about what makes Texas so great and unique at this year's show.
Sep 25, 2019, 21:25 PM