April Wilkerson
YouTube home improvement expert April Wilkerson has been called a Maker, a DIYer, a Woodworker and Metalworker. All are apt, but regardless of the label, April makes stuff that she wants or needs instead of buying it or hiring it out. It's her goal to be able to look around her home and have a hard time finding something she didn't make with her own two hands. And she's coming to the Austin Home Show to inspire you to pick up a tool you didn't think you could use and build something you didn't think you could build.
April started her blog in February of 2013, even though she had never used a power tool before. She didn't grow up working on things, but she quickly learned.
Shortly after April started making things, she started putting together written tutorials on her website so that she could pass along information to anybody else that was interested. One thing led to another and a year later she started making video tutorials. She now puts together free tutorials on anything and everything she does. She sticks to building the things she wants or needs in her life, and she brings a camera along because sharing the information on how she completed a project has become just as big of an obsession as doing the actual projects.
April has also appeared on History Channel's More Power with Tim (the Tool Man Taylor) Allen and Richard Karn where the trio hangs out in Tim's workshop, putting all types of home improvement tools to the test.
April is a born and bred Texas girl who grew upon the south Texas coast and now lives in the beautiful Texas hills with a little herd of rescue animals and chickens.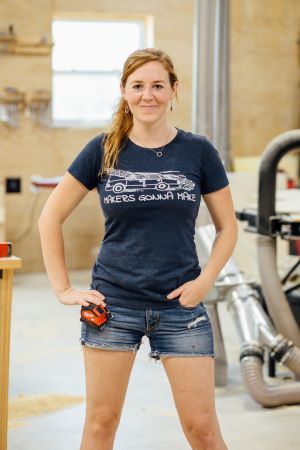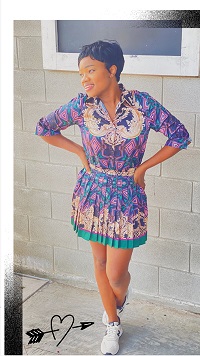 Jordylolo Events
Courtney is the vibrant and passionate leader behind Jordylolo Events! She is a mommy entrepreneur as well as an Active Duty service member in the Air Force. She is inspired by her two daughters, Jordyn and Londyn, who are creative, fun, and full of energy!! She incorporates those same elements into her event experiences. Courtney founded Jordylolo Events with one goal in mind: to design and produce creative and unforgettable events for every occasion. From small intimate affairs to large-scale parties, Courtney strive's to execute events that not only aim to impress, but also create uniqueexperiences for clients and their guests that last long after the fun is over. See Courtney's designs at the show!

www.jordylolo.com